SUSTAINABLE PRACTICES
At AMINA, we are committed to creating candles that not only provide a captivating sensory experience but also prioritize the well-being of our customers and the environment. Our candles are crafted using only clean and natural ingredients, ensuring that you can enjoy the enchanting ambiance without any harmful or synthetic additives.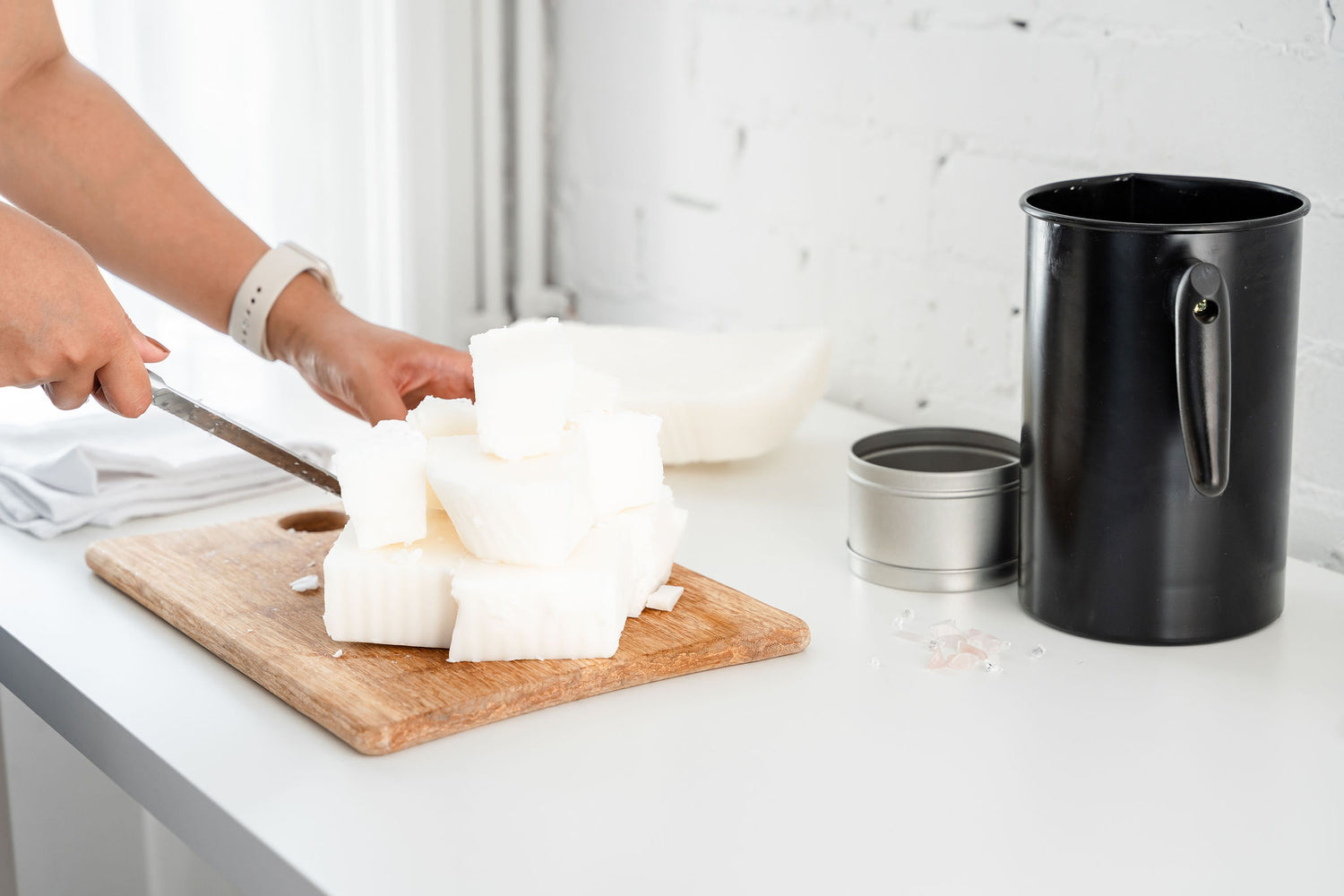 CLEAN, CONSCIOUS & CAPTIVATING
Crafted with premium, sustainably sourced waxes like soy.
Blended with natural essential oils and fragrances, avoiding harmful chemicals.
FSC Approved wooden wicks made from natural materials for a clean, soot-free burn.
Reusable vessels, reducing our environmental impact.
Prioritizing your health and the planet's well-being.
Plantable Labels.
WHERE SUSTAINABILITY MEETS ELEGANCE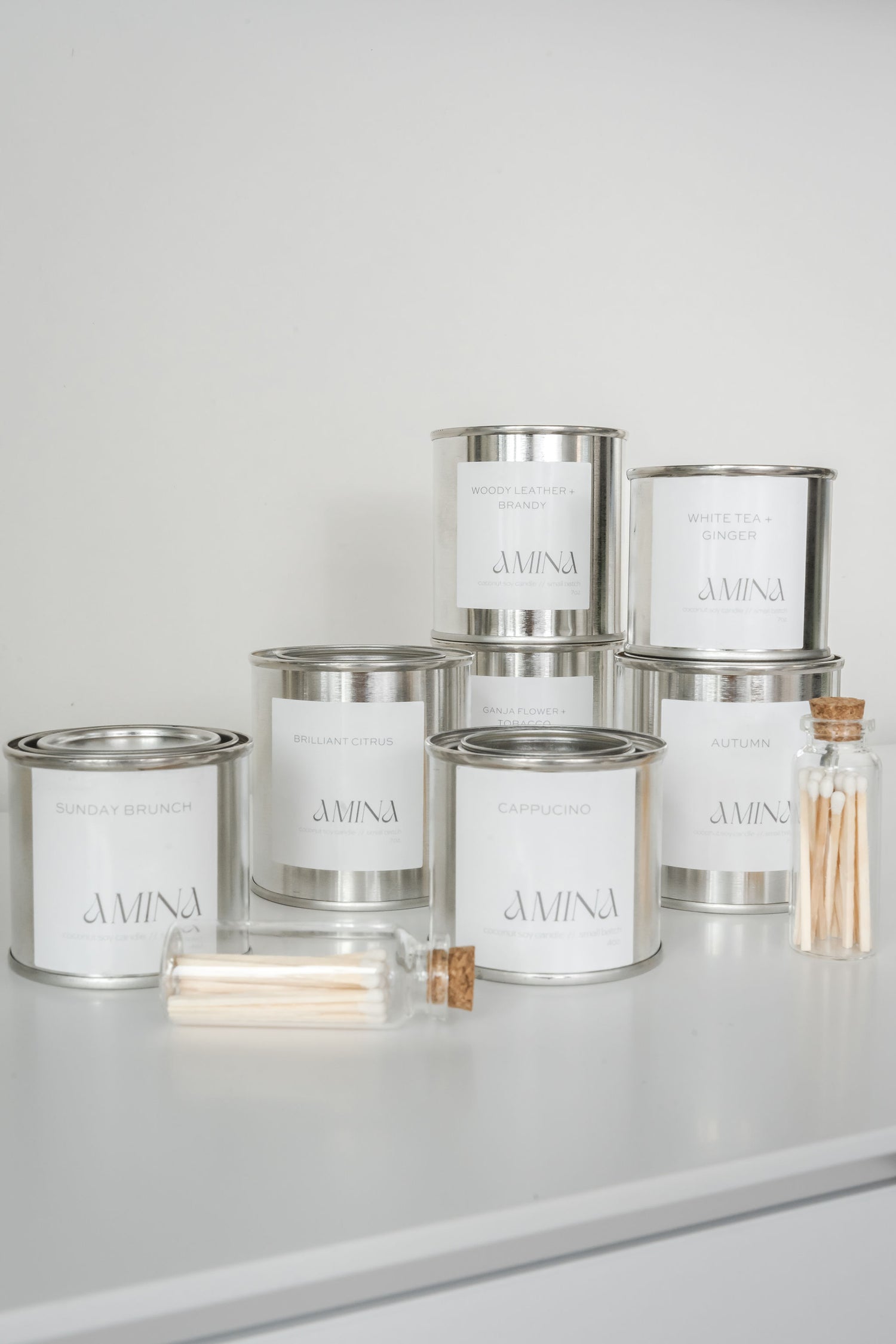 RECYCLABLE TIN VESSEL
Our 7oz candles are in recyclable tin cans, combining charm and eco-friendliness in one delightful package. These tin cans not only add a touch of rustic elegance to any space but also ensure that after enjoying your candle, you can easily recycle the container, giving it a new purpose and minimizing waste.
shop our 7 oz candles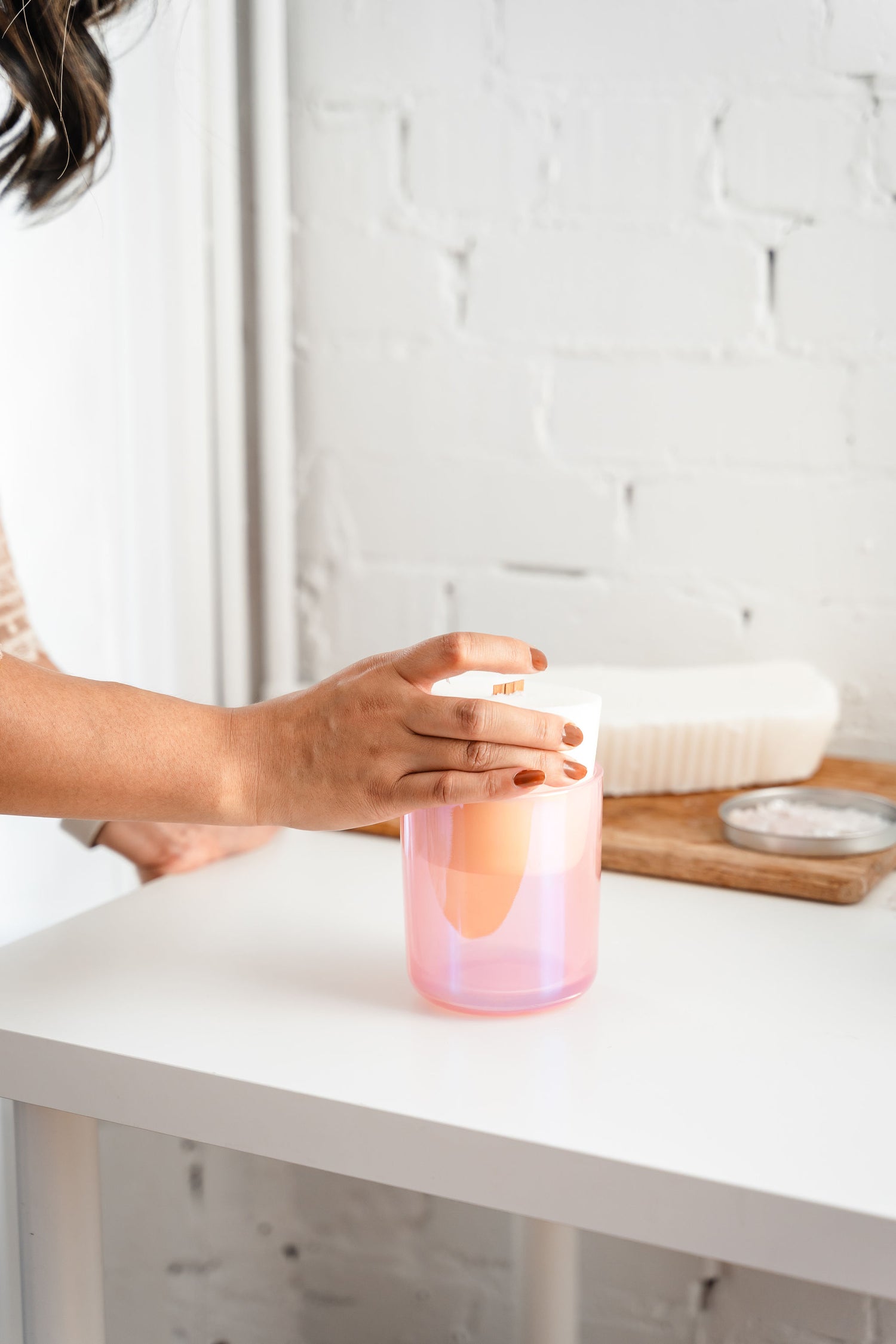 REFILL PROGRAM
As part of our ongoing dedication to the environment, we've introduced a convenient refillable program for our 12oz glass vessels.
It's as easy as 1-2-3.
1. Choose your favourite fragrance.
2. Order you Candle Wax Fill.
3. Pop it into your Refillable Vessel, and voilà – you're ready to light up and enjoy your candle once more.
By embracing our refillable program, you actively contribute to reducing waste and minimizing your environmental impact, making each delightful moment with AMINA Candles even more meaningful.
shop refills
COMING SOON
We're in the midst of creating reed diffusers with plantable labels! Stay tuned for the launch of these beautiful new fragrances.